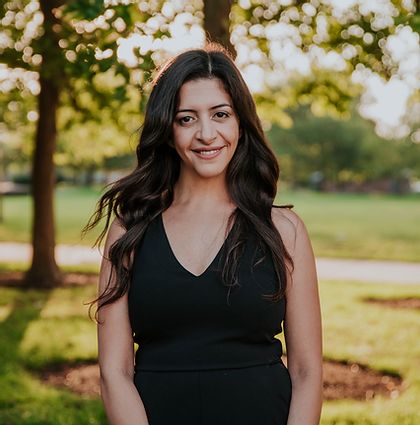 I'm Dr. Holleh Tajalli! I'm a dentist who has long wanted to create a fun environment to deliver the best dental care to YOU!
I studied at the University of Maryland School of Dentistry in downtown Baltimore. I loved Baltimore so much, I never left! I've worked in many offices around Maryland and am very excited to finally be able to service our city of Baltimore!
Over the last few years, I have been often asked by members of our community where my practice is located so that they can come see me, but I simply worked too far away. That's when I knew I had to make a change, to build a beautiful office and environment with the latest technology that puts the patient experience first. Come see the difference!
If you are looking to brighten and enhance your smile, please don't hesitate to contact us today at (410) 921-0097!
Foundation
Dr. Holleh (pronounced "Holly") grew up in Ellicott City, Maryland and was first exposed to the profession from 7 (brutal) years of orthodontic treatment. Although she hated her braces, she always looked forward to her dental visits and was fascinated by the dentistry. She went to Dickinson College and double majored in Biology, as well as International Business and Management.
She knew she would end up in healthcare during college but wasn't sold on dentistry until she discovered its artistic side while shadowing a cosmetic dentist in her hometown. She knows she is lucky to have chosen a career that challenges her and enables her to give back to the community.
Since graduating from the University of Maryland School of Dentistry, Dr. Holleh has felt that it is her duty to broaden her skills as much as possible by taking, on average, 100 hours of additional continued learning per year. Dentistry and healthcare are evolving rapidly and Dr. Holleh knows the importance of moving with the cutting edge advances in the industry.
Dr. Holleh resides in downtown Baltimore. She is passionate about female empowerment in the workplace and about connecting and supporting local Baltimore businesses. She is a huge foodie and loves any excuse to sit on the harbor and drink an orange crush!
Professional Affiliations:
American Dental Association
Maryland State Dental Associate, Baltimore City
Academy of General Dentistry
American Academy of Dental Sleep Medicine
Doctors of Oral Conscious Sedation
Conscious Sedation Consulting
The Pankey Institute