Welcome To Canton Smile Studio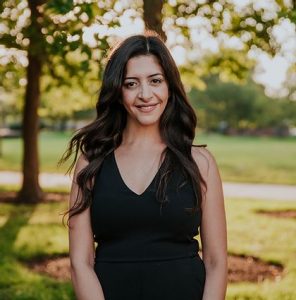 I'm Dr. Holleh Tajalli! I'm a dentist who has long wanted to create a fun environment to deliver the best dental care to YOU!
My Story:
I studied at the University of Maryland School of Dentistry in downtown Baltimore. I loved Baltimore so much, I never left! I've worked in many offices around Maryland and am very excited to finally be able to service our city of Baltimore!
Over the last few years, I have been often asked by members of our community where my practice is located so that they can come see me, but I simply worked too far away. That's when I knew I had to make a change, to build a beautiful office and environment with the latest technology that puts the patient experience first. Come see the difference!
About Us
Our goal is for you to leave our office with a memorable and enjoyable dental experience, which is why our welcoming and compassionate staff will do everything they can to make you feel right at home.


New Patients
When you are new to our office, we put in the effort to provide you with a positive and comforting experience. Once you have been with us for a while, you can continue to expect the highest level of service
What Our Patients Say
Today was my first visit here and I had a very enjoyable experience. The staff is friendly while the hygienist and dentist were extremely knowledgeable and personable. I was able to watch Netflix while getting my teeth worked on too! I will definitely be returning.
Prianka G.
Had a great visit with Canton Smile Studio! They have N64 in the lobby (which we'll use once COVID is done) and I got to watch The Office while my teeth were cleaned. Also the hygienist and dentist were both very friendly and knowledgeable. I really liked their use if technology too... I was really cool to see my teeth so close up on video. Highly recommend!
Jeff G.
Beautiful and very clean office! Dr. Holleh is very friendly and everyone is professional and courteous. I'm recommending to all my friends and coworkers who are in need of a dentist!
Jessica G.